Your life doesn't revolve around your job.
So, find the job that revolves around your life.
You are the future, and your future is here
Like Lucile and all of our employees, we know your life doesn't revolve around your job. And we do everything we can to make sure that, with us, you find the job that revolves around your life. The one that gives you professional satisfaction without neglecting your personal life. The one that will take you on a geographical and professional journey. The one that will make you stay with us.
We can still innovate and do things a bit faster than the others
What Morgan is saying in his own way is that we like to shake things up and get them moving forward in the Société Générale Group. Our job is to stimulate yours: by providing you with a suitable environment, a healthy work-life balance and, most importantly, opportunities to evolve/ grow and be heard. So, yes, we do things a little faster than the others… Because here, change never waits.
Morgan, Tech Lead
The room given for new ideas and proposals is huge
We're fortunate enough to work on cross-disciplinary projects at an international level. In this breeding ground for actions and learning, innovation and new ideas have a place all their own: they're what enable us to improve our clients' daily lives.
Clémence, HR Director
« I used to think you had to change companies to change jobs. »

Caroline, Project Manager and Business Analyst
Caroline started her career with us in possession of all the curiosity she's known for. Through exchanges and projects offering her new opportunities, she discovered the job of scrum master. And as always here with us, you're often much closer to a new skill than you think! Caroline was able to get certification training and start a new chapter of her story – in a matter days.
A world-size office
Joining the Société Générale Group means embarking on a journey – in more than one sense. We're present in 66 countries, so the same project team can easily be spread across several continents at the same time!
"I have a very trusting manager who lets me manage my time the way I want."

Flora, Brand and Partnerships Communication Officer
We know that, like Flora, time outside of work lets you recharge your batteries and enjoy a change of pace. We endeavor to respect each individual's pace and measure all the positive impacts this policy has on our colleagues' motivation and investment every day.
Keep the team spirit going at the office and be on time to practice
We encourage your passions – especially those outside the workplace.
New ways of working for more freedom
Teleworking, RTT, flex-office - it's up to each individual to find the right balance, and up to us to make it possible!
Give it your all in the work you do… for charity!
9 out of 10 members of staff benefit from an additional health or retirement scheme.We are committed to staff protection with regards to health, retirement, disability, incapacity and bereavement.
Can you see yourself working here? We can!
In France, India, Luxembourg, Hong Kong, New York and London, we have created collaborative environments in which our staff benefit from the latest digital technologies and ideas. Flex office spaces, standing desks, modular meeting rooms, etc. We experiment with alternative working methods based on agile programmes such as Design Thinking, Lean Startup, Test and Learn, etc.

For instance, most of the Group's IT teams in France work at The Dunes, a 100% connected and eco-friendly building 15 minutes from Paris, where agile methods and open innovation are actively used.
We encourage cooperation, respect and a positive mindset to ensure the well-being of individuals in their positions and their teams. Workplace well-being is our strongest point most regularly mentioned on our Glassdoor ranking.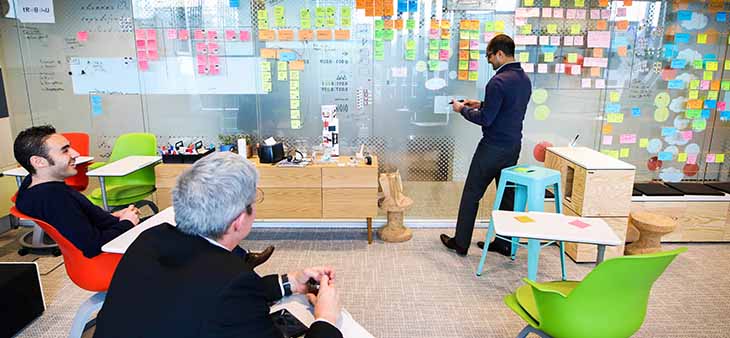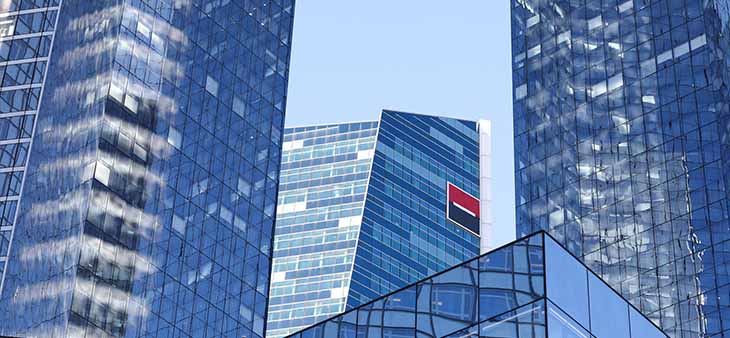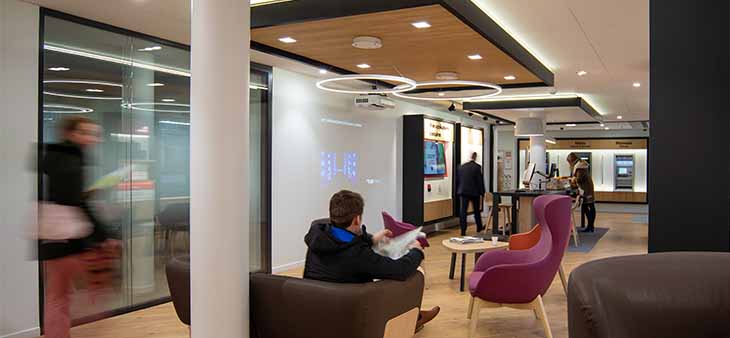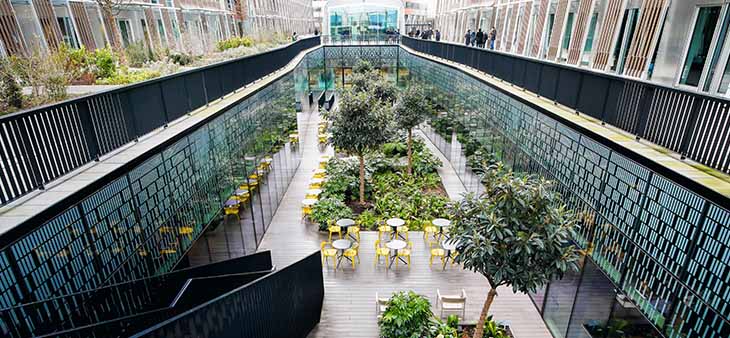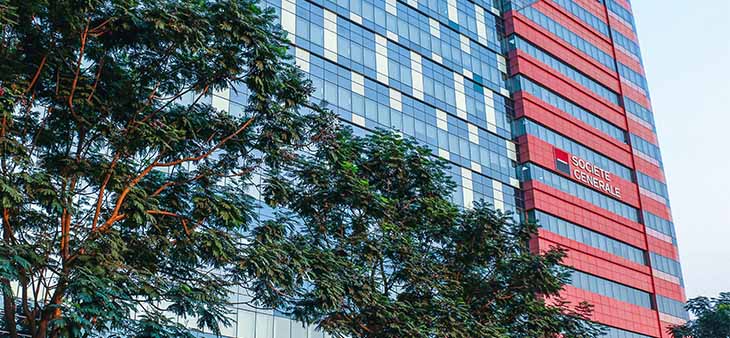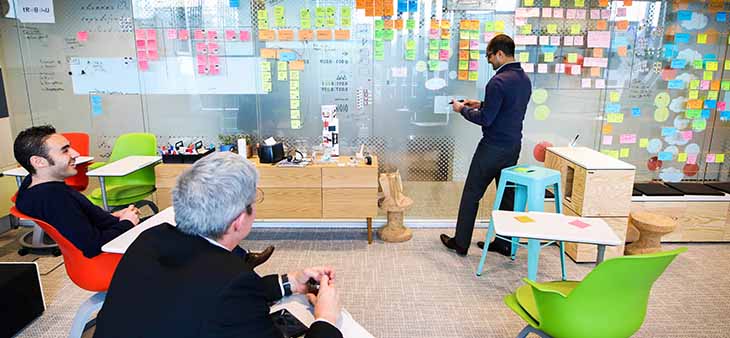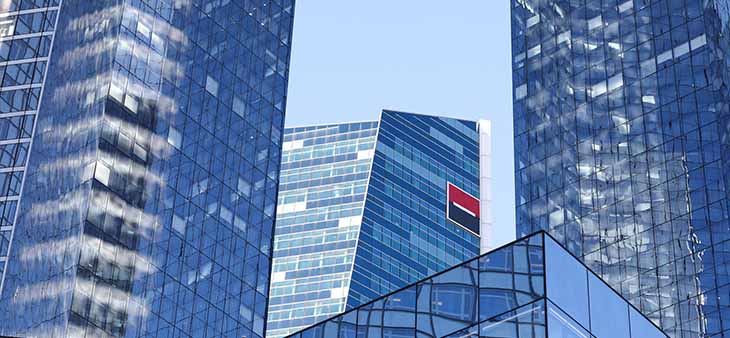 « Good & friendly environment to work in »
Former staff member - Project Engineer
EMPOWERING THOSE WHO WANT TO MOVE THE WORLD FORWARD
WORKING AT SOCIETE GENERALE AND OUR BUSINESSES